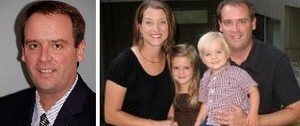 Peter
Deskovitz
Unfortunately Peter died October 19, 2016.  He is greatly missed by his family, friends, clients and associates. 

Pete's bio is below:

Qualifications
Mr. Deskovitz was a financial advisor with over 16 years experience in the financial services industry. During this time he has helped his clients plan for their future goals and objectives, including helping them prepare for their retirement, accumulate savings for their children's college education, and assist them in preserving and protecting their assets to ensure that they can be passed on to their loved ones.
Over the past decade he has provided ongoing, active money management services to individuals with 403(b) and 401(k) retirement programs. He has been able to offer an unbiased third party approach that allows clients to maximize the value of the employer sponsored plans they contribute to.
Experience
Financial Service - Provides strategic long term investment solutions for clients seeking to grow their assets over time.
Asset Management - Comprehensive portfolio model considering client's risk tolerance and investment objectives. Regular rebalancing of investment portfolio to help ensure plan continues to meet their goals.
Asset Creation - Determine future planning projections to create a savings and investment strategy for retirement and other long term financial objectives. Project current cash flow and budget analysis helping clients find short term saving solutions.
Estate strategies - Identify any pitfalls in regards to the distribution of clients assets at their death. Develop strategies and solutions to help reduce estate and gift taxes.
Active Money Management - Approach designed to maximize return potential and manage risk based on economic and other factors.
Employment History
Presented Retirement Planning Today Seminar 2008 and 2009
Retire on Time (Ann Arbor, MI) Registered Representative 2007
Members First Financial (Ann Arbor, MI) Registered Representative 1995-2007

Worked with credit union members throughout Southeastern Michigan. Helped members accumulate, manage and preserve their assets on an ongoing basis. Worked directly with credit union management and staff to develop business plan. Coordinated start-up of financial services company within credit union branch offices.
American Express Financial Advisors (Livonia, MI) Advisor 1991-1995
Learned techniques of investment planning, wealth management, asset protection, retirement projections, and asset allocation planning. Gained expertise in helping clients plan for long term and short term financial goals by performing thorough analysis of their current financial situation.
Education
FINRA Series 65 Securities License in 2010
NASD Series 7 Securities License in 1991
NASD Series 63 State Securities License (MI) in 1991
Life, Accident and Health Insurance License (MI) in 1991
Bachelor of Business Administration (Marketing) Eastern Michigan University in 1990
Personal
Married to wife Kelly since 2001
Two children Ava and Blake
Resides in Pittsfield Township
When not helping clients enjoys basketball, reading, and spending quality time with family